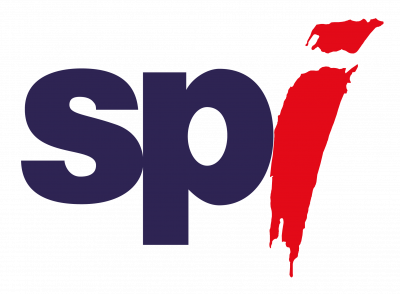 SOCIEDADE PORTUGUESA DE INOVACAO – CONSULTADORIA EMPRESARIAL E FOMENTO DA INOVACAO S.A., SPI
Sociedade Portuguesa de Inovação (www.spieurope.eu/) is a private consulting company created in 1996 as an active centre of national and international networks connected to the research and innovation sectors. SPI has become a leading promoter of linkages between national and international public and private organizations/companies/S&T institutes. SPI has coordinated and provided expert support on projects based in Europe, Asia, North America, South America and Africa. Currently, SPI has 75 full-time staff located in the various offices of the company in Portugal, Spain, China, USA and with an affiliated office in Belgium (Brussels) through the European Business & Innovation Centre Network (EBN). SPI also has established professional and business networks in Brazil and Angola.
SPI China has as its mission the offering of high quality consulting services to establish or increase the effectiveness of international activities and improve the overall competitiveness. SPI started its activities in China since 1999 and has established strategic partnership with important key stakeholders in SME development and science, technology and innovation (STI) including the EU SME Centre, the International Technology Transfer Network (ITTN), as well as leading universities such as Tsinghua University and Zhejiang University. SPI China has received in 2013 the certificate of award, Beijing International Cooperation Base, from the Beijing Municipal Science and Technology Commission. In the private sector, SPI China has provided internationalization services to enterprises in various sectors including those of Agro-food (fruit juice, wine), ICT, chemical and medical devices, footwear, furniture, machinery, among many others. SPI is also currently coordinating ERICENA – European Research and Innovation Centre of Excellence in ChiNA, that aims to promote European STI interests and to reinforce the leadership of European countries in STI in China. The project will establish a physical Centre in China.
SPI is also very experienced in working with the European Commission and DG Research & Innovation, including in over 25 FP7/CIP and now over 20 H2020 projects across a range of research themes and normally including a strong international component such as food, health, ICT, smart energy, environment, biotechnology, international cooperation of science, technology and innovation, nanosciences, nanotechnologies, NMP and space. SPI has a wide-ranging experience, including in international cooperation within and outside the EU, funded by public and private sources.SPI has proven excellent knowledge and experience in the healthcare sector through the years and has excellent networks of key stakeholders in Chinese and European government authorities, associations, universities, research institutes, science parks and various business sectors in this sector.
Lead of Work Package: WP1 : Assessment of strategic health priorities and the health research and innovation landscape in Europe and China. SPI is involved in other workpackages and is responsible for managing WeChat account and dissimination and communication activities in China.
Click here to visit the website.