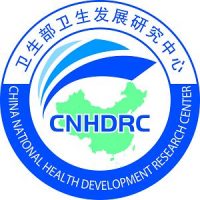 CHINA NATIONAL HEALTH DEVELOPMENT RESEARCH CENTER, CNHDRC,PRC
China National Health Development Research Center (CNHDRC) is a national policy research and consultant institution under the leadership of National Health Commission of the People's Republic of China. It was established in 1991 and previously known as China Health Economics Institute (CHEI). After being approved by the Chinese Staffing Committee and National Health Commission it formally changed the name to the China National Health Development Research Center.
NHDRC is currently an institution with 85 employees, among them there are 18 with doctoral degrees and 63 with master degrees, including 19 Professional Researchers, 21 Associate Researchers and 17 Researchers at the intermediate level. There are 16 research departments and 3 functional departments in NHDRC. There are 1 postdoctoral station and multiple bases for the internship of both master students and PhD students. Now there are 3 researchers working as Distinguished Experts of World Health Organization (WHO).
The main tasks of NHDRC is to carry out research on health development planning, research public policy in health area; evaluation, supervision and effect monitoring of health policy implementation; to conduct research and application of health policy and technology assessment; to research and develop health policy decision support and application system; to carry out researches and studies of health economics, health management, health policy basic theory; to provide technical support to health reform and developmental practice; to carry out domestic and international exchanges and cooperation in the field of health, to introduce and disseminate research results and typical experiences; to conduct other related tasks assigned by National Health Commission.
NHDRC is now working as WHO Collaborations Center for Health System Strengthening and the Collaborating Centre for Classification, Terminologies and Standards. It is also working as the member of International Ambulatory Surgery Alliance, the member of Health Technology Assessment international(HTAi), the member of Organizing Committee of HTAsia Link, the member of Asia-Pacific Health Accounts Network,  and the member of Equity in Asia-Pacific Health Systems.