On 2nd October at the EBN facilities in Brussels, representatives from the SENET project had the opportunity to engage in the ENRICH in China's 1st Annual Funding Forum. More than 50 participants from China and about 10 EU Member States took part in the chance to discover and learn about funding opportunities for EU-China collaboration.
SENET participated in the academia sessions as part of SENET's first roadshow. Hicham Abghay from Steinbeis 2i GmbH lead the talk entitled "Horizon 2020 – China Targeted Programmes". The talk explained the objectives and structure of Horizon 2020 as well as highlighting the participation of China in H2020 and giving examples of EU-China projects. The presentation also explained the EU-China Co-Funding Mechanism and the core activities of SENET and the common priorities in health R&I in the EU and China.
The forum covered a wide ranging of topics including public funding instruments, private funding opportunities, Belt & Road Initiative and other market opportunities for Western companies, case studies both from academia and business, IPR issue and trademarks in China, digital marketing in China and administration and management of international projects.
The forum was divided into two parallel sessions, one session for academia and one session for business. The academia session included presentations on; First-hand experience of a European Professor working in China, Bridging the Gap between Academia and Business – lessons learned, Horizon 2020 – China Targeted Programmes, Administration of EU-China projects, International Project Management –The Chinese way. On the other side, the business stream included presentations on INNOWWIDE Internationalisation & co-creation funding for SME's, Attractive Sectors and Market opportunities in China, Working with China, lessons learned, IPR Status-Quo & Trademarks in China, Digital Marketing and E-commerce in China.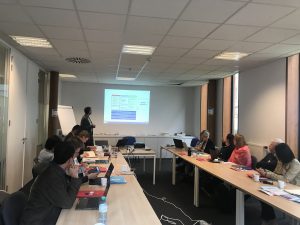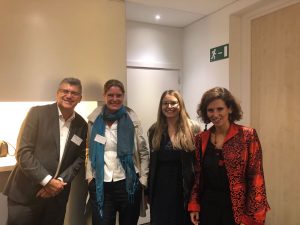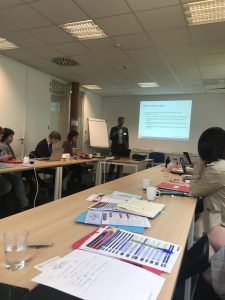 Credit : SPI, Steinbeis 2i GmbH